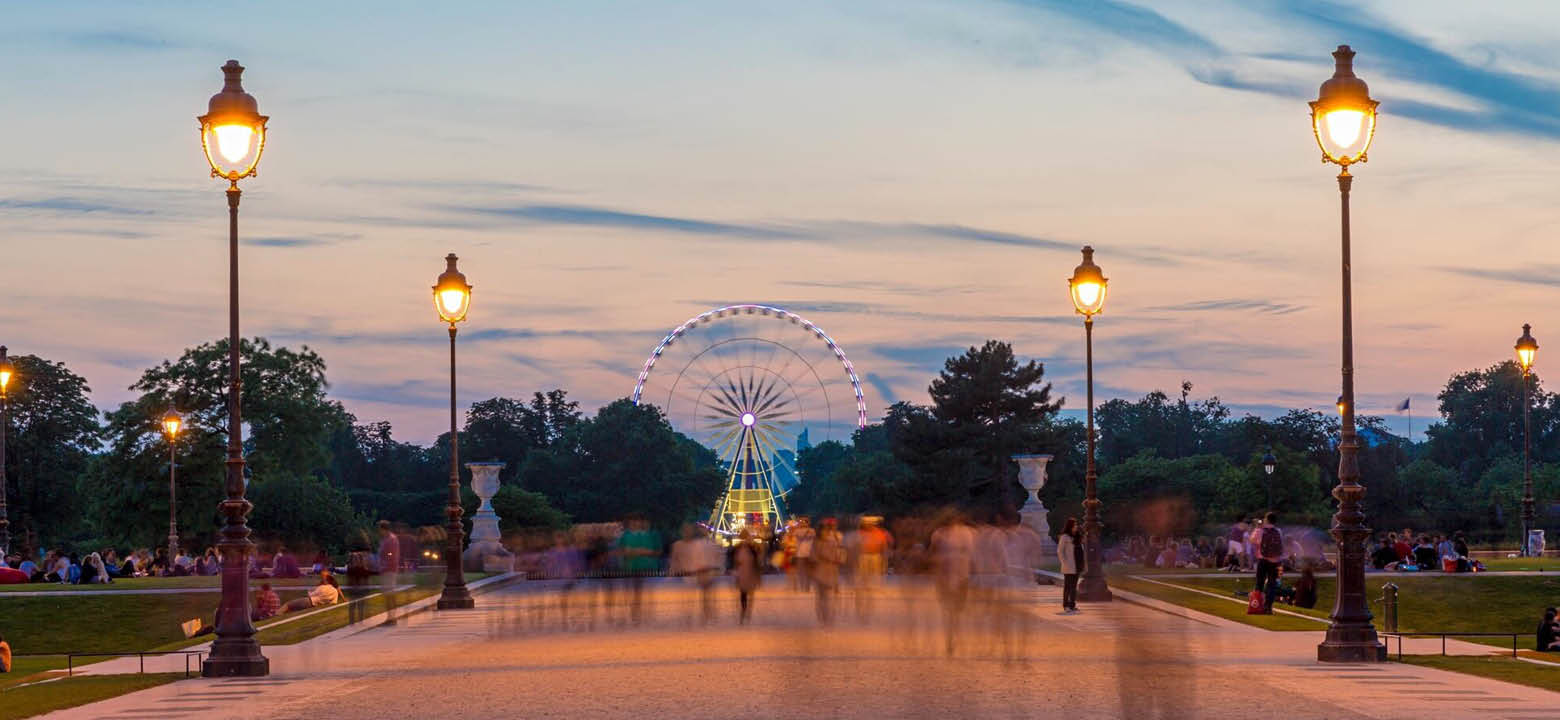 The smart city, at the heart of all the issues
By 2050, 7 out of 10 people will live in urban areas (1). To meet the challenges of this large-scale urban development, cities need to take into account the weight of street lighting in their energy consumption, expected to increase from 20 to 40% in the next 30 years (2).  Digital technologies along with the use of LEDs could make it possible to generate energy savings of 60% (2).
A better quality of life thanks to the smart city 
Smart street lighting contributes to the quality of life of a city's residents, offering security and comfort, while at the same time enhancing the architectural heritage of their city. The lights themselves contribute to the urban aesthetic sought by elected representatives and their fellow citizens. 

Smart street lighting infrastructures also create a veritable nervous system for the urban space, made ever smarter thanks to digital technology. This system, which tightly interlinks the city's spaces, is an ideal support into which WiFi, 5G or air quality sensors can be integrated, with perfect compatibility. 

Finally, local authorities expect these infrastructures to be more reliable and more energy-efficient, to help them control their operating costs and respect the environment. Reducing electricity consumption, supplying green energy, reducing light pollution and architectural integration are all aspects that need to be taken into account in terms of environmental impact. 
ENGIE, the global market leader in smart street lighting 
We have a built up a broad range of expertise hinged around smart street lighting, connectivity systems, traffic regulation and urban safety:

    -    Outdoor smart street lighting: networks and lights in all types of public spaces and roads
    -    Customised building lighting, lighting of sports facilities
    -    High-energy performance lighting solutions (LEDs, etc.) and adaptation to usages: control of lighting duration according to neighbourhoods and sites, modulation of light intensity according to time of year or place (school outings, festive events, etc.).
    -    Implementation of smart management systems (remote management, supervision, hypervision, smart lamp-posts, smart lighting, light bubbles, individual management of lighting at the light point, detection of available parking spaces, real-time monitoring of traffic conditions, etc.).
    -    WiFi hotspots integrated into the smart street light network
Our smart street light and signage activity in figures