Damaging not only to our health, but also to our world, CO2 emissions are driving the pace of climate change with serious consequences for all of us. Every year, 3 million people die as a result of air pollution. Natural disasters are becoming more commonplace and changing the lives of entire populations.

Leader in energy transition
At the same time, more than 1 billion people around the world have no access to energy. Without energy, access to health care, education, food, mobility and jobs is significantly reduced. Energy is the cornerstone of human and economic progress.
But how should we work towards achieving a better balance of progress that can reconcile individual interests with collective challenges, and economic development with energy efficiency? At the same time as protecting and conserving our environment.
The general public and consumers are now demanding that climate and environmental issues are taken seriously. It is because there is a high level of political will to tackle these issues that massive investments have been, and continue to be, made in developing energy from renewable sources.
The energy industry as a vector for engagement and responsibility
The nature of its business activities means that ENGIE has a responsibility and a major role to play in facilitating the energy transition that must accompany the emergence of a world that shows greater respect to the planet. The Group faces twin challenges: responding to the constant and continual growth in global energy demand (consumption per head of population is forecast to double by 2050), and prioritizing the development of lower emission solutions.
This is what is guiding our decisions to invest in technologies that will make it possible to provide access to unlimited clean energy. To build sustainable cities that are good to live in. And to continue responding effectively to all the essential needs of everyone: keeping warm, eating and getting around, at the same time as contributing to the key balances of the planet, whether environmental, social or geopolitical.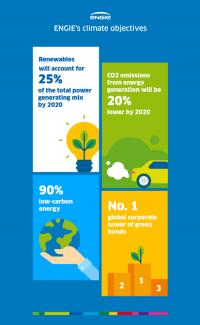 Discover our solutions for combating climate change
The choices made by our company impact not only on its financial results, but also on the communities in which it works, the environment, and more generally, every aspect of society. Our commitment is one of innovation and continual progress. In opening up these new channels, the Group is contributing to the creation of a more harmonious world. We are taking direct action to ensure that energy is continually safer, more efficiently consumed, more accessible to as many people as possible, and more respectful of society and the environment.
Today, more than 90% of our activities are low carbon. Not only do we lead the French market in solar power and wind power, but we also lead the world in district cooling networks. We are also investing in biogas and hydrogen from renewable sources, with the aim of achieving 100% low carbon gas by 2050.
Elec'verte: the 100% green electricity offering for personal and business customers.
Today, our electricity offerings are green, regardless of whether or not they are combined as a package with natural gas. This electricity is generated by hydropower, wind power and solar power, and certified as such under the Garanties d'Origine scheme. This choice is integral to the ENGIE commitment to facilitating the energy transition.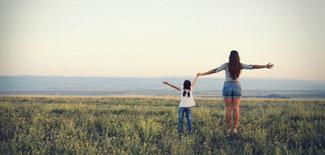 Hydrogen-powered buses for the city of Pau: a win-win partnership for its residents and their environment.
ENGIE works alongside local authorities in a joint commitment to developing new mobility solutions based on alternative fuels in order to facilitate public transportation and maintain high-quality breathable air. The eight renewable hydrogen-powered busway (Bus à Haut Niveau de Service - BHNS) buses that will enter service on the streets of Pau in September next year are an excellent example of this commitment in practice.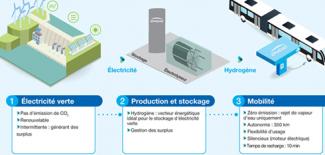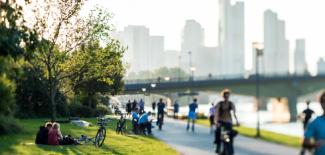 Focus on Power Corner: enabling energy access for all in Africa.
Power Corner is an innovative solution that brings energy to rural communities in Africa by installing smart grids to supply electricity from containerized photovoltaic generating plants. Power Corner delivers on one of ENGIE's central commitments: to promote the cause of universal access to energy and facilitate the economic and social development of local communities in ways that protect their natural environment and limit their greenhouse gas emissions.