Imagine 2030 is a vast in-house consultation process intended to liberate everyone's energy and creativity to provide a positive vision of the future. More widely, this consultation lays the foundations of the Group's new strategy and our purpose, focused on harmonious progress.
 
Imagine 2030 was an opportunity for all ENGIE's Imaginative Builders to project themselves, just like futurists, to a day in 2030. How will we live tomorrow? How will we get around? What futures are desirable for the energy sector? You will find a selection of eight stories dreamed up by in-house teams. They explore new technologies, of course (driverless cars, virtual reality, renewable energies), and offer a collective vision of a humanistic and optimistic future. Turn up the sound, close your eyes, open your ears and immerse yourself in 2030. Enjoy listening!
A personal digital assistant that uses all the data available to improve the working day of its user, a woman working remotely. As it turns out, the assistant is attentive and caring as well...
Wake up gently in an "ENGIE Eden Building", a new place to live. A full panoply of services, hanging gardens of green energy, mobility made easy by Flex buses, cooperative beguinages that provide a home for elderly parents… Welcome to 2030. In memory of our colleague, Stéphane Renault.
A father relates his conversation with his daughter. An idealist, she reminds him of himself at that age, his commitment to a more respectful and just world. She wants to get involved in a major project for clean and autonomous transport in a remote region of Africa. A region her father knows well...
Colline studied in the United States, but dreams of returning to her country to improve the living conditions of the local communities. She contacts Sana through the international support network Sana has created. The two young women discuss the various solutions at hand…
Today, Léandre is receiving his father, who has come to live with him in his HOMENGIE, a smart, connected, energy-autonomous house. As he unpacks his father's things, he discovers old gas and electricity bills. Relics of a bygone era…
This is June 2030 and education, no longer a state responsibility, is concentrated in the hands of three major global players. In Nantes, parents and associations have taken to the streets to denounce the dictatorship of orthodox thinking. The international community is on the move...
A lot has changed since 2019. For the better. Traffic is more fluid. The environment is less polluted and more tranquil. In the office too, new technologies facilitate work. There's even time to go and pick vegetables on the roof...
A wind turbine maintenance technician arrives on site. He puts on his digital glasses… Augmented reality, voice control, artificial intelligence, remote sensing... new technology has radically changed the way we repair wind turbines. A live account.
Gaëlle Falleguerho, « Data and me »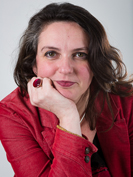 To look ahead to 2030, Gaëlle Falleguerho, 42, Datasolution service pilot at ENGIE IT, drew direct inspiration from her core business, data. Improving working methods to serve humans better is one of her priorities. For Gaëlle, Imagine 2030 has much in common with the Imaginative Builders initiative: daring to suggest ideas, seeking to improve operational methods to combine innovation with sustainable development. Her hope for the future? Keep a positive frame of mind and believe in our ability to change things.
> Podcast "Data and Me" by Gaëlle Falleguerho
---
Salvatore Giuliana, « ENGIE my friend »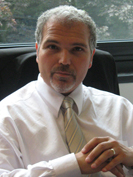 In his vision of the future, Salvatore Giuliana's positive spirit is plain to see. At the age of 50, profit centre director in the digital infrastructure sector at ENGIE Ineo Infracom and Ineo Digital, Salvatore confidently looks ahead to the technological, humanist future of his Group, won over by the personality and strategic choices of its CEO. His definition of an Imaginative Builder? A "builder-architect" who puts people first.
> Podcast "ENGIE my friend" by Salvatore Giuliana
---
Régis Lavisse, « Proud of her »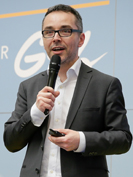 Combining tomorrow's societal problems with the personal, tangible reality of each individual, this is what guided Régis Lavisse when looking ahead to 2030. In charge of employee experience at ENGIE Digital, Régis, 44, enjoys the idea of associating concepts that might at first glance appear diametrically opposed, like Imaginative and Builder, which he sums up as "having your head in the stars and your feet on the ground". And while he doesn't see the future through rose-coloured glasses, he's determined to do his best to make it as pleasant as possible.
> Podcast "Proud of her" by Régis Lavisse
---
Estelle Esparcieux, « I have a dream »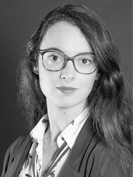 Estelle Esparcieux, 28, Practice Director at ENGIE Cofely's Marketing Innovation Department, represents one of the teams brought together by the Win network (the ENGIE women's network) for a special "Imagine 2030" day. For Estelle, their experience perfectly embodies the values of the Imaginative Builders: being open to others, having the boldness to suggest an ambitious future, benevolence in terms of thinking up a story about mutual assistance, meticulously pursuing our reflections. Her motto for the future? Human imagination has no limits!
> Podcast "I have a dream" by Estelle Esparcieux
---
Charles Classiot, « Ma maison intelligente »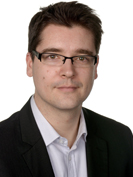 Maintenance Support Agency Manager at Engie Green, Charles Classiot, 38, has been at the service of renewable energy for over 15 years. As such, he's very attuned to the idea of consuming energy and the planet's resources in a smarter way. Proud of what ENGIE has already accomplished by switching to cleaner, more decentralised forms of production, he feels he is helping to create a better world for future generations.
> Podcast "My smart house" by Charles Classiot
---
Marion Manhes, « Open education »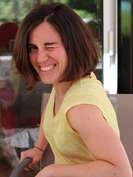 What Marion Manhes, 31, Project Manager New Markets and Strategy at Storengy, wants most of all is to work for a company that puts social and environmental issues at the core of its business. So she was keen to take part in the workshop organised by the Win network (the ENGIE women's network) to imagine the future in 2030. This story emerged from the reflections of eight women of all ages and professions, with Marion as the spokesperson. Her definition of an Imaginative Builder? Waking up every morning to help the world evolve!
> Podcast "Open education" by Marion Manhes
---
Stéfan Rickaert, « Une belle journée »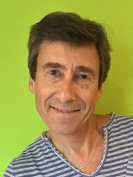 Stéfan Rickaert imagines life in 2030 to be very different, closer to his social concerns than his professional ones. Vice President Gas at Tractebel, Stéfan, 58, is prone to dreaming about a better world, one that's inclusive, tolerant and open, in harmony with the earth. But he keeps his feet firmly on the ground. He has a very clear definition of the Imaginative Builder: a visionary who develops solutions to help people, in harmony with the planet and its human and environmental challenges.
> Podcast "A beautiful day" by Stéfan Rickaert
---
Raphaël Génin, « Technicien 4.0 »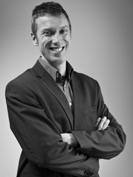 Innovation Manager at ENGIE France Renewables, Raphaël Génin, 46, naturally felt concerned by the Imagine 2030 initiative. Preparing for the future and helping to build tomorrow's world is the very essence of his job, as far as he's concerned. His wish for the future? For ENGIE to make a significant contribution to winning the fight against climate change, by creating a new, fairer and more inclusive economy.
> Podcast "Technician 4.0" by Raphaël Génin
---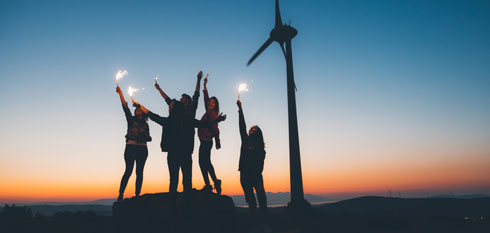 New models are emerging in which collective intelligence, cross-disciplinary working and a range of communities have proved themselves to be essential for generating meaningful innovations in tune with the world, and offering solutions to the diversity of challenges that the company may be required to meet.
---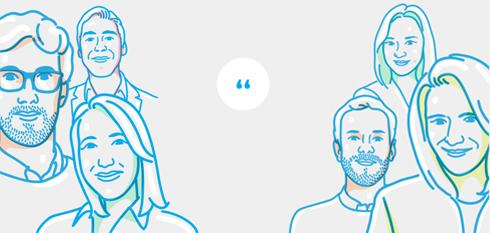 Within and around ENGIE, a community is growing, driven by the desire to design and deploy solutions that combine performance and sustainability, and contribute to more harmonious progress. This community is made up of individuals who want to take powerful collective action to empower everyone to act. They are the Imaginative Builders.