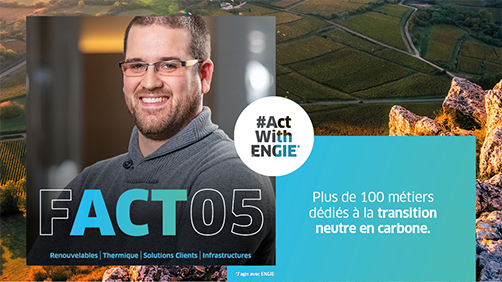 One group, energy, impact 
Energy concerns us all. It is vital for all of society and has also become a global issue in the face of the climate emergency. The way we produce, distribute and consume energy is one of the main challenges we have to face together.

At ENGIE we are promoting a business model that balances financial performance, human progress, and sustainability, without ever giving up on a daily routine with an eye on the ultimate objective of making carbon- neutrality a reality. Through our 4 strategic activities - renewable energies, thermal energy, infrastructure, customer solutions - and the daily commitment of the Group's 173,000 employees, we are proud to be making real, positive and far-reaching changes for society. 
 A collective challenge
The energy transition cannot be achieved alone. At ENGIE, we show every day the strength showing the strength of our numbers and the power of unity, to advance initiatives with a positive impact, to create a bold, sustainable, and inclusive future. By valuing everyone's personality and ideas, every day and everywhere, to put our plans into action, and increase our impact.
  
Choosing to work at ENGIE is a powerful act. It means joining the movement of those who are shaping the world of tomorrow, who have decided to question their era and accelerate change to meet the challenges facing our society. 
A personal commitment that makes sense 
Our vision and our objective, both ambitious and unifying, offer a role to play to all our employees. This is why we listen to them, accompany them, provide them with our expertise and give them all the means, whether financial or logistical, to give life to their professional projects and to achieve their goals with us.  
We are constantly improving our managerial, organizational and training practices to create a work environment that encourages individual growth and well-being, so that everyone feels they are in the right place at the right time.