Young people and character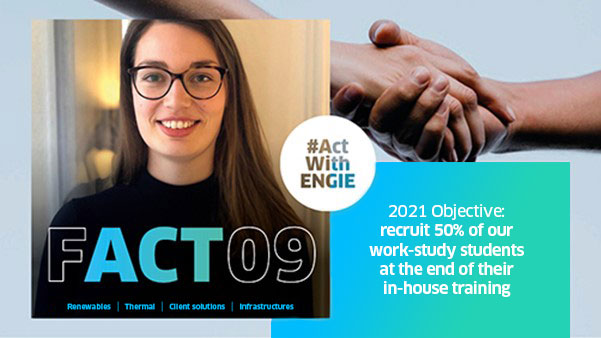 To take action every day and create tomorrow's world, ENGIE relies on well-trained and experienced employees, as well as on the younger generations. 

At ENGIE, we have over 100 impactful professions in which young people can evolve and plan ahead to a meaningful career for the future.

With our strong commitment to youth employability, ENGIE has set a target of 10% of people on work/study contracts in our French workforce by 2021, and in our European workforce by 2030. Our aim is to recruit 100% of our Graduates and one out of every two people on a work/study contract, with a view to boosting our teams, particularly in technical professions.