Whether you're a junior or someone with more experience, why not join our teams for a professional career packed with new experiences? Discover how you can find the ENGIE Group vacancy that is the closest match to the career you're looking for
Why apply to ENGIE?
Paragraph content
Working with ENGIE means joining a leading energy industry corporate with exciting career opportunities in more than 70 countries. But it also means putting usefulness to others at the heart of your professional life and choosing to take on the major challenges addressed by the Group.
ENGIE pays special attention to the fulfillment, development and wellbeing of its people at the heart of its priorities, and has made upskilling a central priority.
What kind of people is ENGIE looking for? / Which types of career does ENGIE have vacancies in?
Paragraph content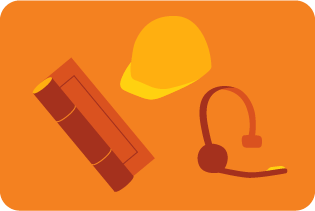 ENGIE offers a broad spectrum of careers at every level of training and qualification in its three key sectors of electricity, natural gas & LNG and energy services.
These sectors are broken down into a series of core careers, including engineers and technicians, and supported by all the sales and support functions required by an international industry leader.
What types of employment contract does ENGIE offer?
Paragraph content
The Group offers full-time and part-time vacancies, under permanent and fixed-term contracts. It offers students and new graduates a range of internship, traineeship and VIE experience-based training opportunities in France and internationally. ENGIE also offers juniors its Nuclear Trainees Program and the Cuanta Energia Tienes ? community recruitment platform.
ENGIE regularly recruits experienced professionals from a broad range of career backgrounds, and offers them many opportunities for career and personal development consolidation.
Which countries is ENGIE hiring in, and how do you apply for international vacancies?
Paragraph content
ENGIE operates in more than 70 countries. You can view all our international vacancies on the Group's online recruitment platform by filtering your search by subsidiary company or country. Alternatively, you can visit the individual websites of ENGIE's international subsidiaries.
Finding a vacancy that matches your profile
Paragraph content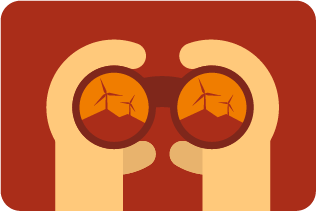 To find a Group vacancy that matches your profile, please take a look at our vacancies and apply online. You can view all our latest vacancies or narrow down your search by applying criteria such as area of expertise, location, type of employment contract, type of job and/or keyword. Each vacancy listing describes the key missions and qualifications required for the job, so check them to make sure that they match up well with your profile and expectations.
If none of the opportunities offered match up with your profile, we recommend that you create an applicant profile that can then be viewed by all Group recruitment specialists.
You can also use our ENGIE Careers mobile app to receive e-mail alerts whenever new vacancies are posted online that match up with your search criteria.
You can also meet with our employees face-to-face at one of the many jobs forums attended regularly by ENGIE and discuss the professional career opportunities we have to offer.