If you decide to sign a work/study contract with ENGIE, you will join a Group that is reinventing its businesses to serve a world of decarbonized and digital renewable energy, and it is counting on young people like you to achieve its ambitions. Training, internships and professional development are part of our Group's DNA. We want to go further by making work/study programs a major means of recruitment, with ambitious goals and resources: we intend to double the proportion of people on work/study programs in our European workforce by 2023.
Work/study programs: investing in young people
We are driven by three strong convictions: 
by combining theoretical training and practical experience gained by working with our best professionals, work/study programs are a path of excellence for accessing all our business lines and anticipating those of tomorrow;
this experience contributes to intergenerational cooperation by triggering the virtuous circle of passing on skills; 
our role is also to encourage all forms of diversity throughout our recruitment as we strive to create a more inclusive society.
Through its commitment to work/study programs, ENGIE is investing in motivated and committed young people to accelerate the zero-carbon transition, and is continuing to build the community of Imaginative Builders who distinguish themselves on a daily basis through their openness, audacity, goodwill and demanding standards.
 
of people on work/study contracts in the Group's workforce in France by the end of 2021
10 %
of people on work/study contracts in the Group's European workforce by the end of 2023
50 %
The Group's ambition: hiring on fixed-term or permanent contracts of 50% of people on work/study contracts in France by the end of 2021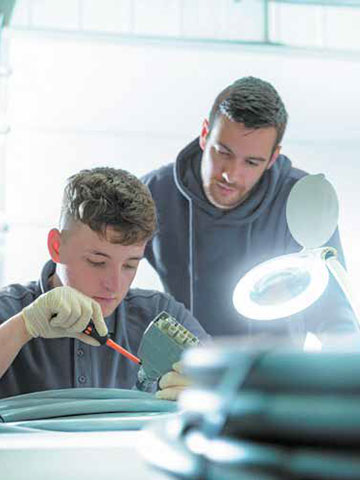 Why do we believe in this approach?
Firmly committed to the zero-carbon transition, ENGIE is counting on the new generations to take up the challenge, with the clear ambition of recruiting young people who want to move the lines and train them for its new businesses, and stimulating innovation by promoting the diversity of talent in all its forms. This ambition is reflected in the Group's commitment to work/study programs.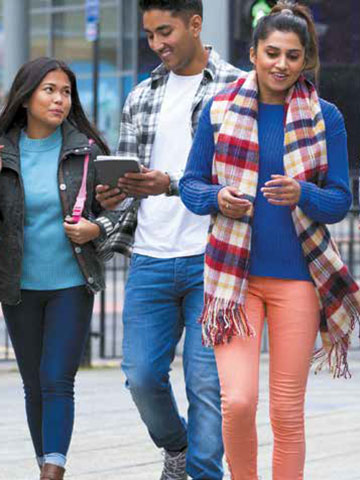 With us, you will experience a work/study program that is not like any other!
ENGIE offers apprenticeship and career development contracts in all 23 of its business units. They are all springboards to positions as technicians, engineers or project managers or in sales. In 2019, in France, more than 4,700 Group employees had this type of contract.  Our ambition is to immerse you in the life of the Group, develop your skills and give you a personal and professional experience that will make you want to contribute to a more harmonious world.