Claire Waysand is a former student of the Ecole Polytechnique and a graduate of the Ecole Nationale de la Statistique et de l'Administration Economique and of the London School of Economics where she obtained a Master's of science in economics. She also has a PhD in economics.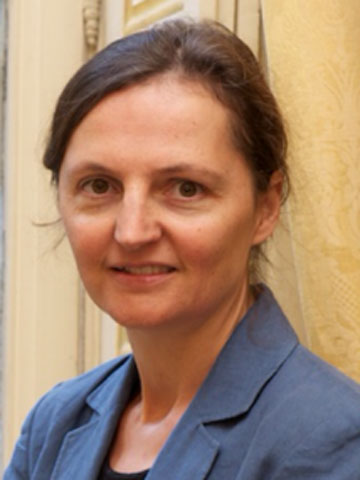 Claire Waysand began her career at INSEE, before going on to hold various positions within the French Treasury Department. As such, she served as a member of the European Economic and Financial Committee (EFC) from 2005 to 2009 and was a director of the European Investment Bank (EIB).
 
Claire Waysand joined the International Monetary Fund in Washington in 2009, as assistant director of the Europe department, and then the Strategy, policy and review department.
 
After having served as Deputy Director of the Treasury, Claire Waysand became Deputy chief of staff of Prime Minister Jean-Marc Ayrault in 2013, taking over as Chief of staff of the Minister of Finance and Public Accounts, becoming the first woman to head the Finance cabinet.
 
Since 2016, she has been Inspector-general of finance, has been a director of Radio France and teaches at the Institut d'Etudes Politiques de Paris (Sciences Po).
 
Claire Waysand takes over from Pierre Mongin who, after more than four years helping to drive the Group's transformation, had expressed his intention to start standing down over the course of the year. He will act as Senior Advisor to the CEO until he leaves the Group at the end of 2019, after which he plans to concentrate on personal projects.
 
Isabelle Kocher, ENGIE CEO, said: "I would like to thank Pierre Mongin once again for his work over the past four years and for the impact he has had on the Group's transformation, in which he has played a key role. I am delighted that he can continue to provide us with his expertise until the end of this year. I also welcome the arrival of Claire Waysand, whose wealth of experience is a new asset for ENGIE and for the executive committee."