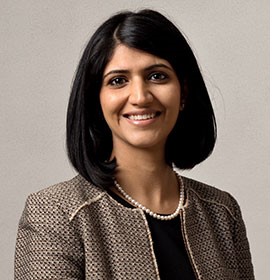 Aarti Singhal will join ENGIE in Paris from National Grid plc, a FTSE 20 Company, where she has been the Director for Investor Relations since 2015.
 
Aarti, 43, brings to ENGIE a wealth of experience in the energy sector and equity market. She will lead our international Investor Relations strategy in a dynamic environment, with an ever growing focus on driving the energy transition, for which our Group is strongly positioned.
 
She began her career in India in 1995 at National Power plc. From 2004 to 2012 she was Head of Investor Relations and Communications for International Power plc. In 2012, she became Head of Communications for GDF SUEZ International and established an international regulation and market design network.
 
Aarti holds an Executive MBA from the London Business School and a Bachelor of Commerce from the University of Delhi (India).
 
Investors relations contact
Tel. : +33 (0)1 44 22 66 29
Email: ir@engie.com