Our efforts recognised
Awarded for the first time in 2012, then renewed to cover the whole of France in 2017, the Diversity label has now been extended until October 2022. This latest extension proves not only that our human resources departments have not relaxed their efforts, but also that our employees remain as committed as ever! A number of specific actions helped the Group obtain this latest extension, particularly ENGIE's work to develop youth employability and intergenerational sharing. ENGIE is also a committed employer in the fight against sexism and domestic violence. The extended label also reflects our commitment to fighting discrimination regarding sexuality, particularly our signature of the association L'Autre Cercle's LGBT+ commitment charter, our new Allodiscrim whistleblowing platform and our launch of the Group LGBT+ community network, 'Friends by ENGIE'. Another important action is our benevolent, responsible and inclusive policy regarding persons with disabilities and our actions to help colleagues who are carers.
An ambition that goes beyond French borders
Although the label only covers France, the Group wishes to extend its diversity policy beyond the country's borders. For example, our aim for 10% of our European workforce to be in a work-study programme by 2023. Our ethics and social development department has developed an English-language guide to the fight against sexism and all forms of sexual harassment. The LGBT+ guide has also been translated into English and adapted to an international audience so that it can be used outside France.
So, this latest extension of the label recognises our ongoing commitment to an ambitious programme for social development and diversity. And this is a long-term commitment, because we are convinced that this policy is now a key driver of Group performance and a key success factor in our drive to step up the transition to a carbon-neutral economy.
Three questions for Olivier Hérout, Acting Group HR Director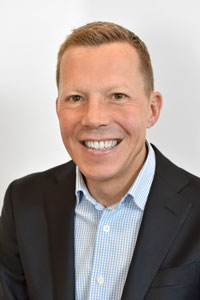 In what areas have we progressed the most, leading to the extension of our Diversity label?
Olivier Hérout: Of the seven areas assessed for the label, we have progressed in four: diagnosis and analysis of risks, implementation of diversity policy, improvement of diversity measures, and policy enhancement. In practice, this means that our action plans were applied and implemented effectively, monitored better, and that we were proactive in communicating them. Beyond this, the Diversity label has enabled us to structure the way we support our inclusion policies.  In this regard, we were recognised for:
our commitment to our regions, through actions to promote inclusion of young persons with disabilities and/or from disadvantaged neighbourhoods or isolated areas,
the quality of our customer and supplier relations and our commitments regarding responsible purchasing,
and the systematic inclusion of integration clauses in all our calls for tender and all our contracts.
All this is the result of often inconspicuous yet so important groundwork, carried out by our network of diversity officers based in Group entities. In our Group, societal issues like support for employees who are carers, violence against women, or LGBT+ discrimination are dealt with and resolved. So, through our action, we balance the company's needs with societal trends.
The label only covers France. Are the same measures adopted throughout the Group?
Olivier Hérout: The Diversity label is an exclusively French standard that cannot be transposed to other countries. However, our diversity policies know no borders and we adopt them wherever we can, in line with the Group's corporate purpose. In practice, this translates as HR commitments regarding diversity and youth integration, with quantifiable targets monitored by the Board of Directors: by 2030, we want women to account for 30% of our workforce, and 50% of management, and for 10% of our European workforce to be people on work-study contracts. In addition, our principles of non-discrimination and our refusal of all forms of harassment are the cornerstones of our ethics charter, which applies to all Group companies.
In practice, what does this diversity and the commitment it triggers within ENGIE bring to the Group as a whole?
Olivier Hérout: With its strong roots in many countries, ENGIE is committed to playing a role in developing and promoting the regions in which we operate. We ensure, for example, that progress is beneficial to everyone by improving our social footprint through job creation and by contributing directly to the local economy.
To succeed in this, we are convinced that employee diversity is a source of enhancement, creativity and social cohesion. The troubled times we are going through are further proof of the uniting force of diversity when it comes to employee commitment. Knowing that the company offers a benevolent working environment, takes their circumstances into account and offers a practical response, has significantly enhanced employee commitment. The annual commitment survey we conducted in the autumn recorded a 10-point rise in the sense of pride in belonging to the Group and a 3-point increase in employees' long-term commitment. These results clearly show that when a company takes responsibility for its employees, it is a win-win situation that has a positive impact on collective performance.