Are you an engineering student about to graduate or a recently graduated engineer with less than three years' experience? Do you want to make an active contribution to the operational management of our nuclear power plants, help maintain facilities throughout their life cycle and participate in innovative nuclear engineering projects from design to decommissioning?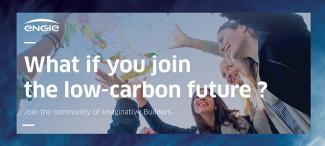 To you, who by choosing ENGIE's 2020 Nuclear Trainees Program - Junior, will help engineer tomorrow and bring change to our world.
The Junior Nuclear Trainees Program is a one-year course of excellence to become a nuclear energy professional. It combining theoretical learning with field experience. Once recruited by one of our nuclear entities, you will complete approximately 400 hours of training in France and Belgium, alongside your work in your entity. This will allow you, as a junior engineer, to become a nuclear generalist while forging a solid network within the Group.

Nuclear energy : a generation ahead
Operating for 55 years in the nuclear industry, ENGIE is participating in the global development of a new generation of nuclear energy characterized by a very high level of safety, based on an original model of partnership with manufacturers and major electricity consumers. Our objective is to move a generation ahead.
Nuclear energy : covering the entire value chain
With 55 years' experience in the nuclear industry, ENGIE is committed to evolving a nuclear energy for the future, more transparent and safer than ever.  With a lot of our subsidiaries involved in nuclear power, we are one of the few European groups with the expertise to cover the entire nuclear value chain: engineering and design, construction, operation, fuel management, maintenance and decommissioning.