Work from home for all functions where possible
Faced with the confinement measures that apply in France and around the world, ENGIE has set up home-working for its employees who are able to carry out their work remotely. For those for whom it is necessary to be present in our premises or in the field, we are strictly complying with the health measures given by the authorities, in particular safe distancing and the application of protective measures.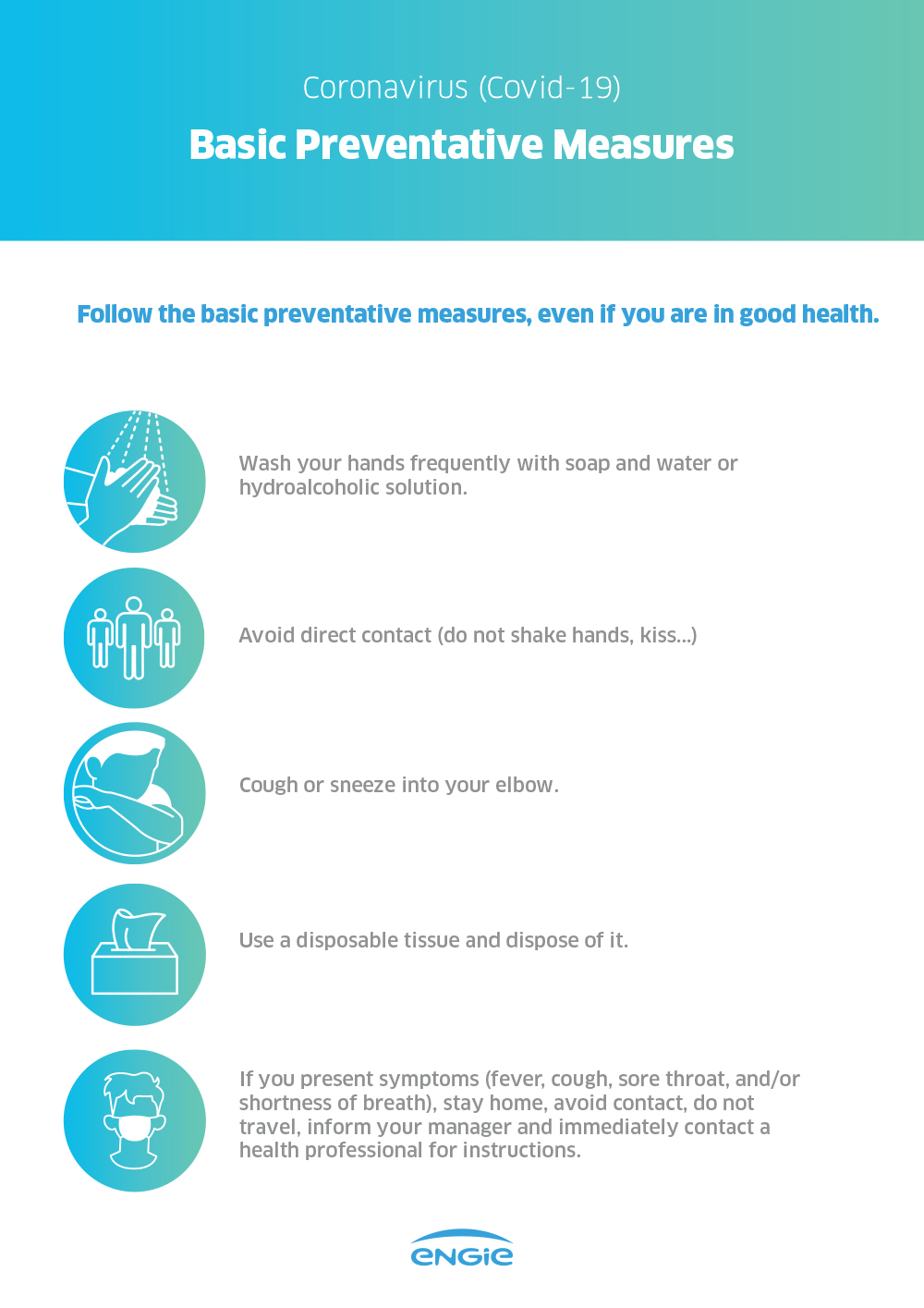 Whenever a case of Covid-19 is reported among our employees, we take all the necessary sanitary measures, in particular those concerning protection and prevention, such as informing and accompanying colleagues, as well as the deep cleaning of the premises.
ENGIE is focused on ensuring continuity of service, particularly on its essential missions for the French nation.
Continuity plans are in place in each of our businesses. 
For energy supply and emergency operations, infrastructures and sites essential to the life of the nation, we have set up specific arrangements, including shift rotation of teams to ensure continuity of services. Access to buildings designated as critical is tightly controlled and is limited to essential personnel.
Read the views of Pierre Deheunynck, the Group's Senior Executive Vice President in charge of Human Resources, on LinkedIn by clicking here.
Teams working on the ground and initiatives to support the community
Every day, throughout the world, men and women from ENGIE work on the ground to ensure the continuity of vital services for our customers: hospitals, airports and ports, transport, the food and health industries, private individuals, and so on, but also on our energy production sites, because the energy sector is one of those essential for guaranteeing the nation's vital needs.
To find out more about their daily actions during the global health, find all our articles in our special dossier COVID-19 Mobilization