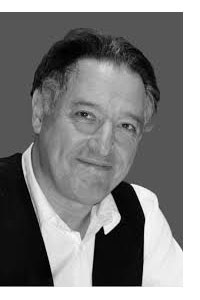 Eric Lamendour, Data Center Customer Segment & Offering Director at ENGIE
1/ What are ENGIE's activities in data centers?
ENGIE covers the entire value chain: programming, design, engineering and construction, operations and maintenance, and innovative and renewable energy solutions (corporate power purchase agreements, onsite generation, etc.).
We are currently active in 500,000m² of data centers and cooling rooms. ENGIE works both with the major global players in the Cloud and with specialists in the data center industry (co-location / hosting) and telecoms operators, as well as financial firms for whom data management is critical.
We are working to improve the energy performance of our customers' data centers, which account for around 5% of the world's electricity consumption, a percentage that continues to rise year on year. For example, we are setting up long-term contracts aimed at directly combining renewable production capacity (solar, wind, hydro) and their Data Centers. Supplying hosting servers with green electricity is a solution for the future.
2/ In the context of Covid-19, what challenges are you facing and what resources have you put in place?
Around the world, 1,200 ENGIE employees are working to ensure the continuity of service at these critical sites. They have to operate continuously throughout the world. Some data centers are also classified as Vital Operators, in the same way as hospitals, for instance. We also ensure the continuity of energy supply.
The data center sector is governed by the implementation and monitoring of specific industrial processes aimed at operating highly critical and resilient facilities. We regularly report availability rates of over 99.99%.
In this context, ENGIE's teams are being reorganized from Melbourne to Paris, Singapore, Amsterdam and Milan:
Preventive maintenance and non-urgent operations are postponed or reduced to a minimum.
In order to ensure a stable quality of service, the technical teams have been divided into several small groups on rotating shifts.
Measures have been taken to reduce physical contact as much as possible: different itineraries have been created, different changing rooms are used, shift handovers are made remotely, etc.
Contingency plans in the event of a complete lockdown of data centers have been worked out jointly with our customers; these can go as far as the voluntary confinement of technical teams within the data center itself.
In general, thanks to healthy and constructive relationships with our clients, we have been able to adapt and co-construct with them new procedures that will allow us to temporarily modify certain contractual obligations that may put the technical teams at risk or affect the continuity of service.
3/ What lessons can we already draw from this crisis in terms of data storage?
This is a matter of the greatest importance. I associate storage with the notion of data management, thus enabling IT production and hence the operation of applications used all over the world. The IT industry in the broadest sense is currently running at full capacity in view of the very strong demand for applications and the very high use of teleconferencing and remote collaborative tools, not to mention the growing need for communication and entertainment.
It's also clear that the notions of physical resilience and information backup reinforce the current trend and argue for greater regionalization of data centers and better territorial coverage by these infrastructures.