ENGIE is a global energy and services group operating in the three key business sectors of low-carbon electricity generation (with particular emphasis on natural gas and renewables), energy infrastructures and customer solutions.
We help our customers to use energy more efficiently and reduce their CO2 emissions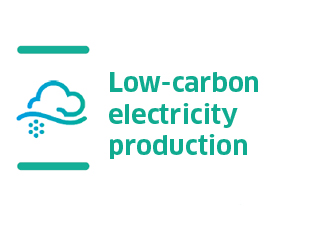 We design, build and operate power generating plants that produce energy from natural gas and renewables, accompanied by low CO2 emissions
The world's No.1 Independent Power Producer (IPP(1))
103GW(2) installed capacity
90% low-carbon energy
23% renewables(3)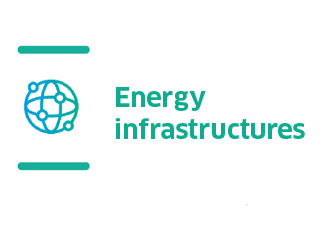 We design, build and operate major gas and electricity infrastructures, and use those infrastructures to supply energy
Europe's No.1 gas infrastructure operator
12 billion m3 of natural gas storage capacity
An international presence in power transmission and distribution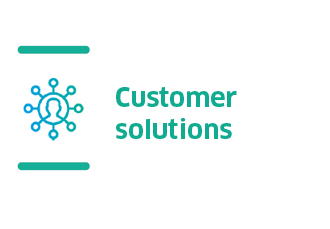 We offer our personal, business, local authority and regional authority customers a broad range of solutions for energy and beyond
24 million contracts worldwide
A global leader in urban energy solutions
350 district heating and cooling systems worldwide
(1)Independant Power Producer.
(2)At full capacity on December 31, 2017.
(3)Net of hydropower pumping (3%).
Driven by our ambition to make our contribution to seamless joint progress, ENGIE addresses major global challenges like combating global warming, providing universal access to energy and delivering mobility solutions, and offers its personal, business and local authority customers energy generation solutions and services that reconcile individual interests with collective benefits.
Our integrated, high-performance, sustainable products and services are digital technology based and low carbon. These products and services extend beyond the supply of energy to facilitate the development of new uses and promote new ways of living and working.
The Group has a strong presence at every link in the energy value chain, from generation of a low-carbon mix to the provision of power generation solutions and the delivery of services to all its customers.
POWER
Paragraph content
ENGIE's electricity supply chain incorporates the centralized production of low carbon electricity and electricity produced from renewable sources like hydroelectricity, biomass, wind power, and solar power. This is complemented by production from the trade and sale of electrical energy.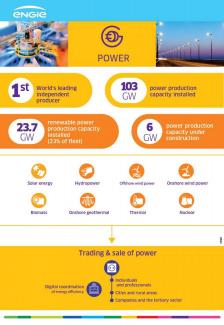 GAS
Paragraph content
The Group's traditional area of expertise, ENGIE's gas sector incorporates traditional activities based around transmission, storage, distribution, and trade. The Group harnesses its expertise for an integrated approach to innovation in the transport and storage of gas, as well as the development of biogas and Power to Gas solutions.
ENERGY SERVICES
Paragraph content
ENGIE offers a comprehensive range of energy services, combining innovative digital technology with new uses for energy, to provide an ever more competitive response to the needs of all of our customers. With a presence in the energy efficiency markets in more than 30 countries, ENGIE designs and implements energy services using a range of techniques.