Nearly 500 virtual conferences, more than 100 speakers... Climate Week NYC in New York was the major climate event of the year. We were present at this unprecedented virtual edition, taking place in the context of the pandemic, with the strong ambition to move faster in the face of the climate emergency. In particular, thanks to ENGIE Impact's LiveHub, hosted in collaboration with The Climate Group, which brings together 250 companies that are committed to the planet. A summary of the week.
Monday 21 September
Opening Ceremony: a Prince to open the week
The Prince of Wales opened the ceremony and officially launched Climate Week NYC with a keynote speech calling for "swift and immediate action" on climate change.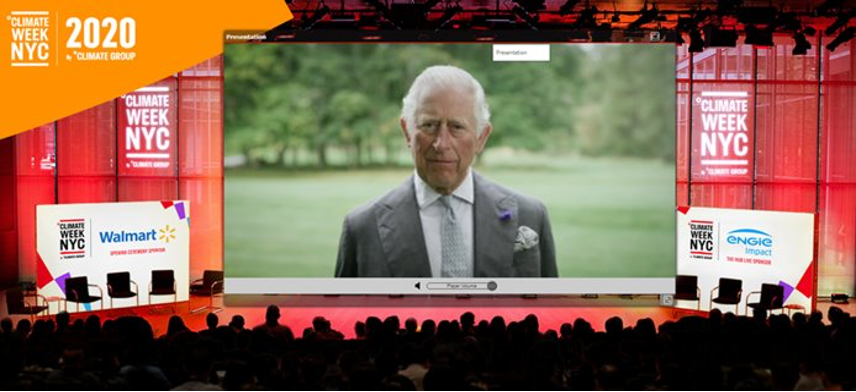 The influence of decarbonisation on decision-making
10 a.m. "How companies are adapting their strategy for a zero-carbon world"
Helen Clarkson, CEO of The Climate Group, Marc Engel, Chief Supply Chain Officer at Unilever, Professor Rebecca M Henderson of Harvard Business School, Zhonguo Li Founder and President of LONGI and Mathias Lelièvre CEO of ENGIE Impact came together to talk about how companies are adapting their strategy to face climate change.
Mathias Lelièvre, CEO ENGIE Impact
"The ENGIE model has really evolved over time, so that it also addresses the issue of clients outside our company and supports clients in this same transformation. We have seen considerable changes (...). We have reduced our carbon emissions by 50% over the past four years, disposing of all coal- and oil-related assets to only really reinvest in renewable and clean energies."