ENGIE, No. 2 in the world in clean energy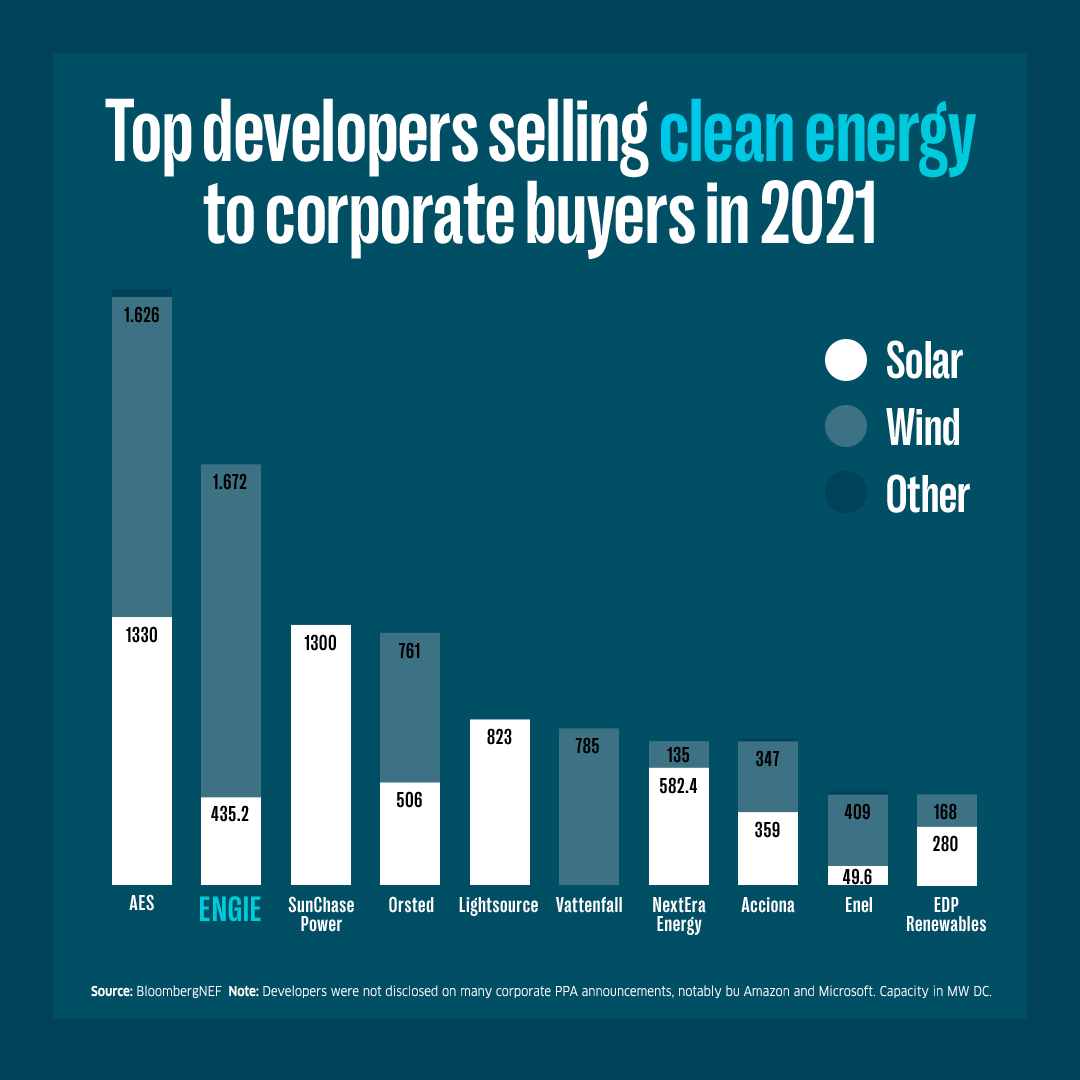 BloombergNEF, the strategic analyst for the energy transition, has published its ranking of clean energy developers for 2021 and ranks ENGIE number 2 in the sector in terms of volumes sold to businesses. This result commends our strategy to accelerate the energy transition and the efforts we have made to support our customers in greening their businesses.
Despite a challenging environment, we have achieved great commercial success on three continents (recently in Australia, North and South America, and Europe) by signing 2.1 GW of solar and wind power in corporate PPA in 2021 (vs 1,5 MW in 2020)!
This trust from both our customers and the markets is a guarantee of success for our roadmap and recognition of the commitment of our teams.