ENGIE asked the Urban experts from Tractebel, the world leader in sustainable and carbon-neutral development project engineering and part of the Group, to chart the global urban landscape for 2030 so that it can better anticipate the solutions of tomorrow. The study maps key trends in the world's cities, describing societies and the risks they face in their many dimensions – demographic, environmental, economic, geo-political, social, technological and spatial. The study provides a wealth of information, projections and analyses to help define a future strategy for the next decade.
Carried out before the public health crisis, it has taken on even more relevant today through its exploration of ways of building resilience in the face of the risks of pandemics. Nine urban profiles were established: global city, knowledge city, cultural city, industrial city, resort city, historical city, administrative city, mega city and local city. 
"Mega cities", for instance, show weaknesses with regard to healthcare infrastructure. The Covid-19 pandemic has demonstrated the lack of access to basic infrastructures such as water and roads. In such conditions, it is difficult to follow directives given in a pandemic such as Covid-19.
The "historical city" typology, is more particularly confronted with the risk of an aging population and, in another regard, with a dependence on mass tourism, which makes it economically fragile as soon as a public health crisis is declared.
View the study "Cities 2030: what will cities look like in 2030?"
Charles-Edouard Delpierre, General Manager Urban, explains how the study was conducted.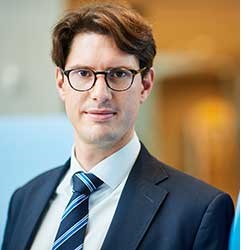 "The initial focus of the Tractebel study focused on global trends by identifying more than 100 drivers of change in the multiple dimensions that characterize contemporary cities. We drew up a global picture of the external forces acting in favor of or against the sustainable development of urban territories throughout the world, taking account of demographic, environmental, social, technological, geo-political, economic and geographical trends.
The second line of research consisted in drawing up a typology of cities on the basis of their social and cultural characteristics, inherent weaknesses and strengths (geographical conditions, financial resources, and political and institutional capacities).
We thought it was particularly interesting to explore the possible development of these typical cities towards a better version of themselves. 
The Tractebel study provides us with valuable findings to reach out to our customers and to define the Group's strategy and positioning for the next decade."