A major challenge for tomorrow's players
Wind energy project managers, climate intervention engineers or wind meteorologists, as well as farmers who are starting to use methanisation, electricians being trained in solar photovoltaic systems... To uphold the transition towards carbon neutrality, numerous professions are taking the step towards eco-responsibility. However, the rise of renewable energies requires the development of new technologies, and therefore the creation of new skills to create these new technologies and the infrastructures that go along with them. Seeing as these new technologies are quickly evolving, we must ensure that we anticipate and support as well as possible initial and ongoing training for the professions that will make up the energy sector of tomorrow. 
The renewable energy sector is recruiting!
Technicians, IT experts or data experts - the recruitment needs for specialised operators in renewable energy are already very high. This need will only grow over the next few years. The International Renewable Energy Agency (IRENA) estimates that the number of direct and indirect jobs in the sector will be at 24.4 million worldwide by 2030. According to the agency, these will be high-paying jobs with good working conditions. ADEME (French agency for ecological transition) and the French Ministry of Ecology estimate that 400,000 jobs tied to carbon reduction policies will be created in France between 2015 and 2035.
New jobs that respond to a societal challenge
Luckily, renewable energies are increasingly drawing in professionals who are looking for meaningful jobs, that are locally-based and that look to the future. 
These requirements are increasingly sought after by young people, who would rather work in a profession that corresponds to their environmental values. For example, French Grande Ecole graduates largely prefer environmental (76%) and energy (62%) sectors1. Close to two thirds1 of students and young graduates want to work in a profession that is useful to others and to society - a clear illustration of a conviction. The same is true for students who opted for shorter studies, who happen to also be motivated by this search for meaning and shared values. It is a generational movement that supersedes a corporate world that is sometimes perceived as struggling with these ambitions. 
Ambitions that are in line with ENGIE's purpose
At ENGIE, there are currently more than 100 professions that reflect our choice of a diversified mix of renewable energies. Nevertheless, the initial and ongoing training of our current and future employees must be strengthened. This is why we have set up an action plan that allows young people on work-study programmes and employees to take a step towards these future professions. As such, we are investing both in young people, with the ambitious goal of recruiting 10% work-study employees in Europe by the end of 2021, and in all of the Group's employees, by rolling out training that will allow each person to take part in the acceleration of renewable energies. 
A personalised approach for new professions in the energy transition
Destined to young graduates, we have launched the very first Graduate Program, entirely focused on renewable energies. This two-year programme, which includes three eight-month missions abroad, aims to provide young employees with cutting-edge training on the future of energy. Testimonials from two students of this first class: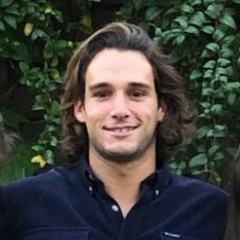 "Last June I was looking for a profession that would also be a new challenge. The Renewable Energy programme advertisement caught my eye and I applied right away. After a rigorous selection process, I was admitted to the very first class for this programme. My overall feeling? This is an incredible opportunity! In my opinion, this programme is perfectly in line with the world of tomorrow. I am learning a lot on project management in the solar energy sector. I am looking forward to carry out my mission with ENGIE SOLAR and to broaden my technical and managerial skills in renewable energies. " 
Baptiste Rabut, junior Project Manager at ENGIE SOLAR and Graduate of the Renewable Energy programme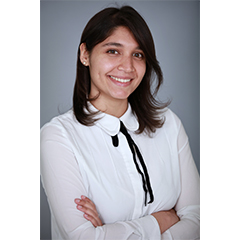 "I've always known that I wanted to work a meaningful profession. The Renewable Energy Graduate programme was the perfect opportunity to accomplish this dream. It's a programme that pushes me to think outside the box and be innovative. I am pulled out of my comfort zone and consolidate my capacity to multi task and be creative. I take part in complex and diverse missions, where I have a real role. The confidence that ENGIE gives to its graduates is very motivating! " 
Samiyah Hatteea, Efficiency Project Manager and Graduate of the Renewable Energy programme  
Although admissions to this first class were limited, the enthusiasm that we witnessed upon the programme's launch has encouraged us to work twice as hard to make these initiatives accessible to more individuals.
And, since 80% of recruits have technical profiles with 2 years of post-secondary studies, we also opened the Academy for energy and climate transition professions (AMTEC), which offers two years of theoretical and technical training in the technical professions of energy transition, carried out in a work-study format within the Group. This is perfect for those who prefer a shorter course, who wish to acquire professional skills and become part of a recognised network of tomorrow's indispensable jobs. 
Key figure
76% of students want to work in a profession that is in line with their values2.
---
Focus on the acceleration of data professions
Guillaume Laurent, Regulatory & Public Affairs Officer and Chief Data Officer - ENGIE Hydrogen BU, explains how data professions play a role in the energy transition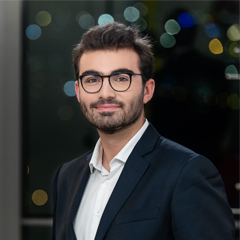 Data is a fundamental catalyst in the energy transition, and is a key to success for ENGIE. Efficient data processing of operational quality allows to create economic and social value, in particular through the creation of new forms of income, the reduction of costs and decision support.
Data aids the development of new sustainable solutions in the energy sector, in line with the integration of renewable energies, the reduction of greenhouse gasses and the optimisation of energy efficiency. For example, data allows, in particular, to accelerate the large-scale development of these sustainable solutions (from research to commercialisation), to aid in the reduction of costs of new technologies, the use of the Internet of things (IoT) aiming to reduce energy consumption for end users. 
Additionally, public database platforms are a source of inspiration for the players of the sector in terms of the development of new opportunities, and are a driving force behind the multiplication of new sustainable solutions in the energy sector and beyond. 
Data is also a key factor in the optimisation of solutions and for existing energy assets, in particular to make them more efficient, facilitate their management, further integrate renewable energies, etc. 
To support this movement, we help create new professions tied to the data market. Some examples include data engineer (creation of data environments), data scientist (data analysis and processing to better meet business challenges), data architect (launching of plans and safety protocol for data management). This is also the Chief Data Officer's mission, who aims at generating value through data, in particular by setting up usage scenarios that support the company's business, operational and organisational development strategy. 
Alongside this wave of new professions, we see the development of new skills and expertise linked to data for employees that are already involved in the energy sector.