ENGIE Lab CRIGEN, part of the ENGIE Labs network, is ENGIE Group's corporate center for R&D and high-level expertise devoted to new energy resources (hydrogen, biogas and gas liquefaction), new energy uses in towns and cities, the buildings and industries of tomorrow and emerging technologies (computer sciences and Al, drones and robots, nanotechnologies and sensors).
ENGIE Lab CRIGEN conducts operational R&D projects and develops pilots on behalf of the New Corp, Metiers and Key Programs, Business Units (BUs) and external customers, with the goal of mastering tomorrow's technologies, bringing them to maturity, and preparing the energy transition.
Its activities are also strongly focused on the implementation of innovative offers and solutions to improve the BUs' operational performance and to build new revenue streams.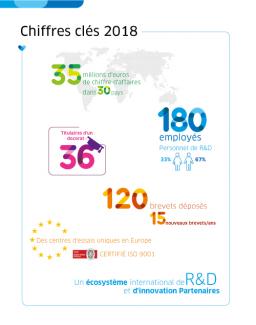 ENGIE Lab CRIGEN in a Nutshell…
ENGIE Lab CRIGEN creates value through:
Innovative low-carbon solutions for ENGIE's customers,
Innovative solutions for improving the operational excellence of industrial assets.
ENGIE Lab CRIGEN's Main Focus Areas
Green Gases
Biogas & Biomass Lab
Hydrogen Lab
Liquefaction Lab
New uses of Energy
Future Building & City Lab
Future Industry Lab
Environment & Society Lab
Green Mobility Lab
Digital and Enabling Technologies
Computer Science & Artificial Intelligence Lab
Nanotechnologies & Sensors Lab
Drones & Robots Lab
ENGIE Lab Singapore