CRIGEN is ENGIE's corporate R&D center devoted to green gases (hydrogen, biogas and liquefied gases), new energy uses in cities and buildings, industry and emerging technologies (digital technology and artificial intelligence, drones and robots, nanotechnologies and sensors). ENGIE Lab CRIGEN conducts operational R&D projects and develops pilots, and implements innovative offers to boost and speed up the energy transition.
ENGIE Lab CRIGEN brings together in its premises key skills and testing resources unique in Europe to prepare tomorrow's energy solutions. It is also an enabler to accelerate and strengthen collaboration between the French and International R&D ecosystems.
A FOCUS ON 4 MAIN MISSIONS:
Reach the target of 100% green gases: mastering tomorrow's technologies, minimizing risks and decreasing costs, and bringing those technologies to maturity;
Develop neutral carbon and smart B-to-B solutions: overcoming financial and technical hurdles, designing innovative methodologies, tools and solutions, and providing high level expertise for buildings, industries and territories;
Improve ENGIE's Business Units' operational performance through the use of digital tools and disruptive technologies;
Build new revenue streams, identifying technological breakthroughs that will enable ENGIE to develop new businesses and new markets.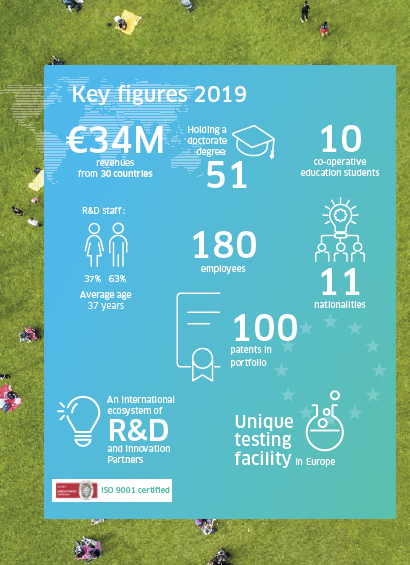 The testing hall, the heart of R&D
A testing hall with 9 "laboratories" is entirely dedicated to testing: the facility is equipped with hydrogen, biogas, bio-LNG testing facilities, industrial ovens furnaces, a Hardware in the Loop bench, a test rig for cooking and catering application, a drones and robots Lab, as well as a prototype workshop. It also houses a gas library where the main gases used for testing (nitrogen, hydrogen, natural gas, etc.) are stored. Outside, demonstrators and prototypes can also be tested, including a piece of equipment, unique in Europe: a 17-meters high experimental building simulating the evacuation of combustion products in chimney flues.
 « This new hall is a major asset in our testing capabilities. With our 19 islands of testing
facilities, ENGIE Lab CRIGEN will be able to carry out physical and virtual tests, in order to develop, optimize, de-risk and industrialize cutting-edge low carbon technologies. It's also a key asset to increase our collaboration with international partners. »
Adeline Duterque, Managing Director ENGIE Lab CRIGEN
 
R&D AT ENGIE : TOWARDS A NEUTRAL CARBON TRANSITION
Discover ENGIE R&D univers and its purpose, a real ecosystem of innovation, speed up the neutral carbon transition: