To begin, could you explain to us what is a PPA?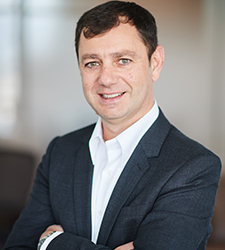 Jérôme Malka: A Power Purchase Agreement is a contract through which an energy consumer undertakes to acquire its electricity supply directly from a recognised generation asset. In this case, we are referring to a PPA since the concerned generation assets work with renewable energy sources. These contracts generally last between 5 to 25 years. It's very different to how large consumers supplied themselves with electricity up until now,
which was usually on an annual or biennial basis. 
Why are these green PPAs currently gaining traction?
Jérôme Malka: Two big factors come into play. The first has to do with the commitment of large companies to reduce the amount of CO2 produced by their activities. And, among these activities, there is the electricity produced for their own use. Therefore, these companies are turning towards more eco-responsible electricity supplies that produce less CO2. The second factor has to do with the continued and significant decrease in the cost of these energies and the related technologies. These two elements naturally push companies towards direct supply from renewable electricity production units.
What role does Gem play in this green PPA market?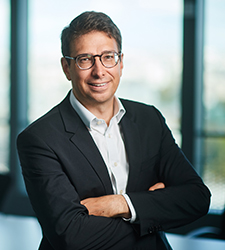 Alexandre Cosquer: Our Global Energy Management business unit is a link between the production and consumption of renewable energy. Our goal is to accelerate the energy transition for our clients by guaranteeing them the long-term supply of renewable electricity. In parallel, we guarantee fixed rates to the renewable energy producers. This being said, we also provide numerous services in terms of risk management, since what consumers require never quite lines up with what the producer is able to provide. After all, renewable assets, in particular solar and wind, only produce energy intermittently. The client, however, consumes whenever they need to. And the two don't always overlap! Therefore, our role at Gem is to coordinate this intermittent production and this specific need for each client by relying on portfolio management techniques and market and statistical forecasting tools. 
What role does innovation play, particularly digital innovation, in the development of green PPAs?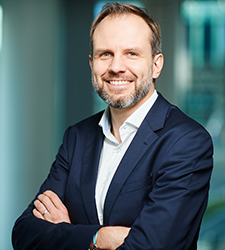 Vincent Verbeke: The subject of traceability for green electricity purchased by consumers is very important, in particular for clients who have a more sophisticated purchasing strategy, with a 24 hour consumption need for renewables. This is currently the case for electricity, but I am convinced that this will apply to gas as well in the future. Blockchain technology is therefore extremely useful in guaranteeing this origin since it is completely transparent and tamper-proof. With this in mind, we are working alongside start-ups that specialise in this field, such as Teo (The Energy Origin). The major added value of this solution is absolute transparency on "who consumes what".